The most experienced
dermatologists
We employ 20 dermatology specialists who come from prestigious Korean medical schools and have had 4 years of prior training.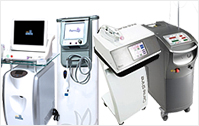 World's highest quality laser equipments
Approved by the FDA. Includes Ulthera, Themage, Eximer.Tens of thousands of clinic experiences.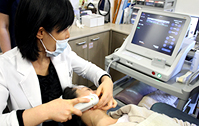 Regular medical seminars and
introduction to new medical technologies
Renewme Skin Clinic dermatologistsdoctors open regular medical seminars and apply new medical technologies
Comprehensive services from
skin disease treatment to cosmetic surgery
Services range from treating conditions such as leukoplakia and psoriasis to cosmetic procedures such as fat graft, hair transplant, and facial thread lifting.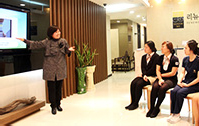 Medical services standardization
Medical standardization system for equal quality medical services from all Renewme Clinic branches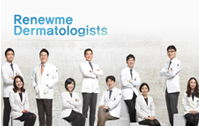 Choice of Male/Female dermatology doctors
Renewme Skin Clinic work with 20 dermatology special doctors Patients are able to choose male or female doctors
6 Renewme Clinic branches in Seoul
Renewme Skin Clinic branches located 6 convenient locations in Seoul All branches are located in front of Seoul subway station gates
One hundred thousand patients treated per year
Renewme Skin Clinics are most famous dermatology clinics in Korea Every year more than one hundred thousand patients are treated at Renewme Skin Clinic